NORMAS DE ALOJAMIENTO EN FAMILIA
Home stay accommodation is intended so that the host family provides the student with the basic housing services and integration within the Spanish culture. On the students' side, it is expected to fulfill their commitment and not to leave the house without a good reason, to meet their obligations and to behave respectfully.
El servicio de Alojamiento en Familia incluye:
• El desayuno y la comida/cena.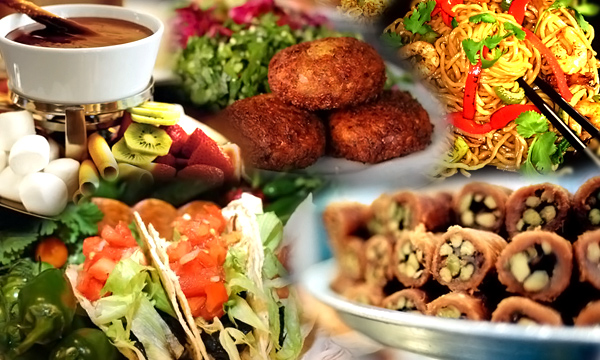 Spanish Breakfast
Lunch / dinner will be varied, healthy and sufficient.
If any student has any special needs such as a special type of regime or the need any kind of special food, it should be notified in his appliance.
The family and the student will agree for the breakfast and lunch to be served at a reasonable time, mainly depending on the class schedule. There is no obligation of serving them out of the agreed time.
If the students cannot arrive the house at the agreed time they should previously notify it before schedule. To the same extent, the family will notify in advance if the student cannot exceptionally have dinner at the usual time.
Students cannot cook but they are allowed to prepare a coffee, snacks, sandwiches,
They may have a small space in the fridge if its capacity allows it, depending on the needs of the family.
• La habitación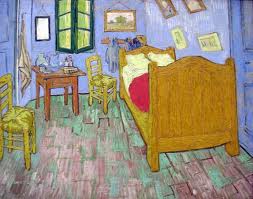 The room for the student will have at least a window, a wardrobe, a bed, a chair and a table.
The family will not keep or store their personal belongings in the room intended for the student.
Students are required to keep their room and bathroom neat and clean, and a keep good personal hygiene.
Students cannot smoke in the room without the express consent of the family.
Students are not allowed to eat in the room or to store perishable foods.
It is forbidden to consume or have alcohol or drugs in the house.
• Lavado de ropa
Se lavará la ropa del estudiante en la lavadora una vez por semana –una carga semanal.
La familia comunicará al alumno el momento en que debe tener preparada la ropa que desea lavar y el momento en el que se le va a entregar planchada.
El estudiante es responsable de separar la ropa e indicar si alguna prenda debe tratarse con un cuidado especial, en cuyo caso deberá cuidarla el propio estudiante.
• Obligaciones del Alumno
El alumno está obligado a avisar a la familia con tiempo suficiente del día y la hora aproximada de llegada.
Si el alumno desea hacer alguna comida más en la casa, alguna noche más, dejar las maletas, etc., se comunicará previamente a laFundación para la Difusión de la Lengua y la Cultura Española.
• Comunicación.
La familia deberá estará presente, en la medida de lo posible, en las comidas/cenas con el estudiante y fomentará en este momento la comunicación.
Familia y alumno deben procurar hablar en español y provocar espacios para una comunicación fluida.
La familia y el alumno no deben comentar sobre el precio de alimentos, recursos y otros gastos .
• Uso de la energía y los recursos

Es de obligado cumplimiento utilizar el agua y la energía de forma responsable y razonable.
El estudiante podrá usar con moderación el secador de pelo y otros electrodomésticos semejantes.
Debe cuidar y mantener en buen estado todo aquello que la familia le proporciona o posee en su casa. En caso de rotura, pérdida o deterioro, el alumno correrá con los gastos de reparación o reposición.
El alumno dispondrá de las llaves de la casa y del portal. En caso de pérdida deberá correr con los gatos que conlleva la reposición de llaves y la cerradura.
Podrá usar el teléfono para recibir llamadas y en casos especiales realizar alguna llamada urbana breve. Solo excepcionalmente podrá recibir llamadas entre las 00:00 y las 08:00 hs.
• Horarios
Es necesario respetar las horas de descanso manteniendo silencio. Se establece como horario de descanso entre las 00:00 y las 08:00. En este horario no se puede escuchar música, ver la televisión o hablar por teléfono. Se podrá utilizar el ordenador siempre que se respete el silencio durante el horario de descanso.
El estudiante deberá avisar a la familia si no va a dormir a casa.
• Varios
No se permiten las visitas.
El estudiante está obligado a comunicar a la familia a su llegada cómo debe proceder en caso de emergencia (alergias, necesidades especiales, seguro médico, contactos familiares,…).
Deberá ofrecer su número de móvil .
En el caso de incumplimiento de las obligaciones, dificultades en la comunicación o mal comportamiento:
El alumno y la familia dialogarán en casa en primer lugar sobre las dificultades en orden a tratar de resolverlas.
Si no llegan a un acuerdo, el alumno podrá comunicar a laFundación para la Difusión de la Lengua y la Cultura Española su malestar.
La familia podrá comunicar a laFundación para la Difusión de la Lengua y la Cultura Española aquellas dificultades que no sea posible resolver con los alumnos o sean graves.
LaFundación para la Difusión de la Lengua y la Cultura Española se compromete a cambiar al alumno de casa si considera que se han incumplido las obligaciones por parte de la familia o se ha generado una situación grave.
El incumplimiento de estas normas por parte del alumno o su mal comportamiento supondrá que debe abandonar la casa sin derecho a reembolso alguno y laFundación para la Difusión de la Lengua y la Cultura Española no se hará responsable de su alojamiento