Programa "FMAP" Futuros maestros en prácticas
Programa de prácticas para estudiantes universitarios del último año de carrera que quieran venir a centros rurales de enseñanza bilingüe de Castilla y León en calidad de profesores lectores de sus correspondientes idiomas nativos y, a su vez, aprender la lengua española y conocer la cultura de Castilla y León.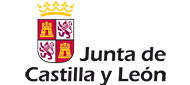 Spring 2010 Term Abroad in Spain
To:
Undergraduate students with a specialization in TESOL / TEFL

Graduate students

Students with their Master Degree
Credits:
Practicum credits to be determined by department/college.
Location:
Locations are in the provinces of Castilla y Leon (Valladolid, Avila, Salamanca, Segovia, Soria, Burgos, Leon, Zamora and Palencia).
Duration:
3 months
(from mid January to mid April)

(from mid April to mid June)
Activity:
Each student will be placed in a province to assist local school districts with English language instruction.
Housing:
Will be provided with local families or in apartments
Compensation:
Housing costs, meals, transportation from the Madrid airport to the final destination and insurance will be provided.
Orientation Session:
Upon arrival in Spain, students will have a two day orientation session in Valladolid.