enREDando: GEOGRAPHY
This project uses web 2.0 technology to develop a novel online learning experience. It consists of designing a multiplayer game that enhances collaborative learning concepts, procedures and attitudes required in different training subject, in this case module Third year of Secondary Education (ESO) for the subject of Social Sciences - Geography

Module Social Sciences - Geography
Aims
1. Incorporating computer and Internet connection to the classroom.
2. Leveraging digital competence of the students of 3rd ESO (14 - 16 years).
3. Promote a sense of community among students and teachers.
4. Developing the skills of the players developing the skills of reflection, analysis, synthesis and deduction.
5. Encourage foreign students enrolled in 3 rd ESO to study geography, social sciences using innovative methods such as online games.
6. Strengthen research techniques and validation of information in digital and collaborative environments
7. Providing educational classroom support and resources to teachers.
Advantages:
The most important advantage is that this project builds on the digital competence of students to academic exclusion avoiding redirection in order to learn the language and literature in collaborative environments. The accessibility from different devices (PDA, mobile phones, DTV, laptops) can extend the learning process for any scenario in which the student is placed. The philosophy of the game also allows continuous improvement through access to language arts teachers to the structure of the game.
Social interest
The game reduces the level of school failure resulting in the lack of knowledge of Spanish language and literature, thanks to:
1. Socialize literary knowledge in both Spanish and foreign students enrolled in 3rd of ESO.
2. Showing interest in learning the language and literature beyond the academic obligation.
3. Reducing the social and economical gap at the Internet level of access.
Expected Results
1. The use of this game will lead to an increasing of the linguistic and literary competence of the users.
2. Improving measurable levels of PRISA (Program Report for International Student Assessment) in the Spanish language.
3. Developing the game users' competence and digital reading comprehension.
Translated by Miguel San José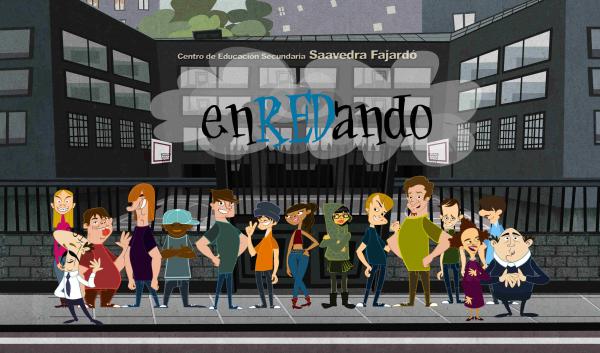 ---